Greetings!
First off, let me introduce myself. My name is Shea and I'm a graduate student in wildlife science. I have a background in veterinary medicine, literature, zoology, oceanography, and marine biology. I'm also an avid nature lover and beachcomber.
Me in front of a mountain of seafoam- created by diatom blooms off the Oregon coast
I was lucky enough to move to the Oregon coast recently, and realize that I am doing so at a very interesting time. On March 11, 2011, at approximately 2:46pm a magnitude 8.9 earthquake- one of the largest recorded- struck 80 miles off the east coast of Japan. This resulted in a tsunami of approximately 30 feet rushing into shore.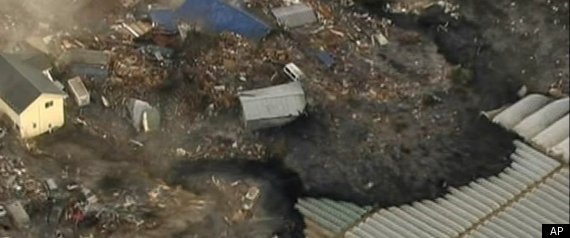 As a result, thousands of people lost their lives, their livelihoods, and everything they owned in a short period of time. As a result, I ask that you read this blog always with a solemn consideration for the people who lost so much (and continue to) because of this disaster. Marine debris should be treated with care and respect, even though it may be fascinating and new.
Because much of the Japanese marine debris is expected to hit our shores in the next six months, I thought that it may be good to start a blog to talk about things that I and others have found on the beach as a result of this natural disaster.
I will aim to present correct information, as it has been noted by me and other scientists that many of the emerging media stories are not necessarily accurate. If I find organisms on the beach, I will do my best to categorize and identify them, and hopefully write a little about them. While I don't consider myself an expert in any of my mentioned fields, I hopefully have enough knowledge to tie some important facts together.
Japanese beverage bottle recovered in June 2012; Waldport, OR
I hope you enjoy my blog- it will be updated as time allows, and also as events occur. I hope I can use my areas of knowledge to include biological, oceanographic, and cultural information so that I may share it in an unbiased and hopefully entertaining way!
If there isn't anything exciting happening I would like to fill in gaps with tidbits of tectonics (how did the quake occur?), oceanography (what is a tsunami?), invasive species, what actions are being taken, and potential links and resources for those interested. I may even do some debunking of media inaccuracies :)
Japanese dock washed ashore at Agate Beach, Newport OR on June 12, 2012
First post coming soon!
Note: The views and content choices expressed in this blog are mine alone. I am writing out of personal interest and a desire to share information with others in an accessible and fun way. Enjoy!